Netflix has been dominating the online streaming department for ages. Hulu has started to come up with a plan to compete against other streaming platforms worldwide by introducing several new tv shows and movies. As you already know Discord is a popular platform for gamers, but do you know you can also stream movies from Netflix, Hulu, and other platforms? So, to spice up the things with your Discord clan you can now host a Hulu or Netflix watch party online by streaming movies and tv shows.
In this article, I will show you how to stream Hulu on Discord without black screen issue. This is the easiest way of streaming Hulu on discord.
How to Stream Hulu on Discord
The steps mentioned below can also be followed on the Discord web app, and recently, Twitch announced the end of support for Desktop app. However, we have got you covered for Twitch, as you can now install twitch desktop app on mobile with a few easy steps.
Quick Steps to Stream Hulu on Discord
1. Open the Hulu Application or any of your favorite browsers Google Chrome, Microsoft Edge, or Mozilla Firefox.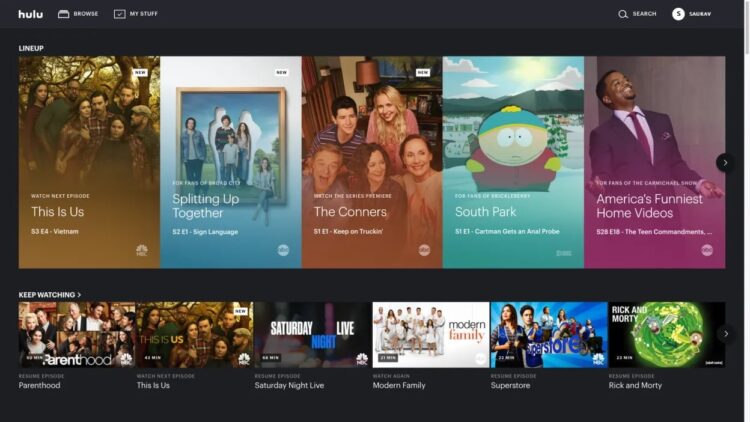 2. Now, launch Discord and connect to a server where you have permission to share your screen with other members.
3. Click on Settings icon on the bottom left next microphone icon.
4. Now click on Activity Status available on the left-hand side menu.
5. Select your browser from where you want to share/ stream Hulu on discord or you can simply select Hulu app from the drop-down.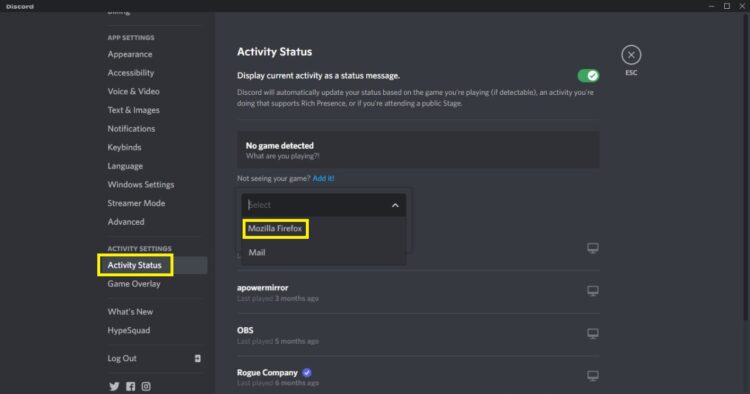 6. Finally, Exit the Settings and then click on the Screen icon in the bottom-left of the screen.
7. Here, Select Hulu app or a browser window that you choose in Step 5.
8. Here, you can select the Streaming quality. However, make sure you have a Discord Nitro account if you choose to share anything above 720p and 30 FPS.
9. Click on Go Live button to start streaming Hulu movies on Discord.
Now, you will see a preview of how your Hulu Stream will look on Discord. If you are ok with the quality and settings you can continue on. To play in full-screen double click on the preview window to get a larger view.
How to Stream Hulu on Discord Without Black Screen
If you find this article helpful, do share it with your friends and family and follow TechyCoder on Twitter for more such updates @techycoder.
FAQs
Is there a way to screen share Hulu on Discord Without Black Screen?
When you connect your device as Chromecast on the same Wi-Fi network, you won't get any black screen issues when sharing/ streaming Hulu on Discord.
Is it illegal to stream movies on Discord?
Watching/ streaming movies on Discord is Legal, it is the same as you invite your friends to watch movies with you at home and you are streaming it privately not with the general public.