Have you ever wanted to watch Netflix together online series, shows, and movies from any place? Then read this article freely and properly. So if your relative or friend is in another country or town and you want to watch it together with them so, this article will help you to do that. After reading this article correctly, you will be able to watch it together from any distance, no matter you are far from them or near them, you can enjoy your Netflix long-distance relationship.
Netflix is one of the top-rated online streaming services to watch movies, TV series, and a lot more things. On this platform, you can watch every new video and series on it because it is one of the best streaming websites which provides you with almost every movie and TV show. It also gives you the option of using the app version of this website, which means you can watch TV shows and movies on your smartphones. But before I start with the detailed steps on how you can watch Netflix with your friends online, make sure you and your friends have a Netflix account.
Make Sure you and your friends have a Netflix account
Before you continue on the steps below, everyone you would like to invite and watch shows and movies online on Netflix has an existing Netflix account. If they don't have they can make use of Netflix 30-day trial if they register as a new subscriber. However, they can also reactivate there existing Netflix account with any monthly subscription plan and cancel it anytime. Moreover, you can share your account with them depending on your subscription plan.
How to watch Netflix Together with Your Friends Online using Teleparty
You can Watch Netflix Together aka Teleparty using a chrome extension that lets you to watch Netflix movies/ shows with your friends and family online. Moreover, allowing you to chat and send emojis. Along with that, this chrome extension keeps your videos synced while watching Netflix.
Nowadays social distancing has made several people miss group activities like watching movies together with friends. But now there's a way to do it online. There's a Google Chrome extension that lets you watch movies together as well as chat with your friends at the same time. The extension name is Netflix party you can look it on the google chrome web store.
Download Netflix Party Extension to watch Netflix together Online
If you love to watch movies on PC/ Computer. And you want to watch it with your friends.
Visit Teleparty formerly know as Netflix Party extension on Google Chrome or Edge browser.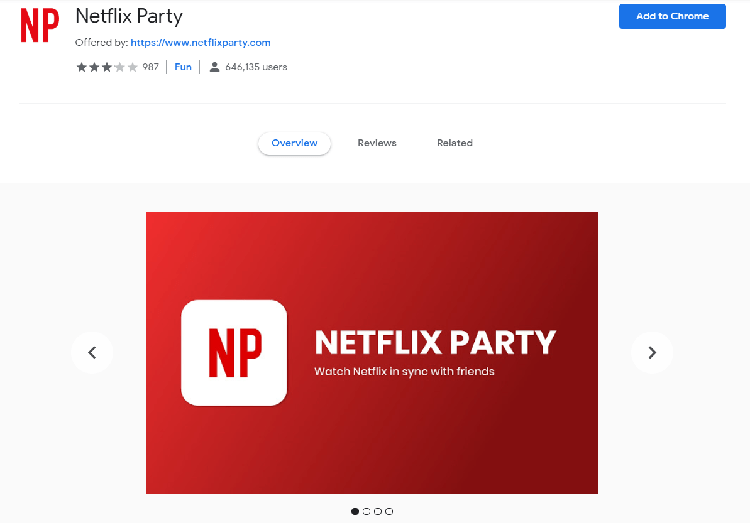 After that, click on the "Netflix Party" icon and copy the link and share it with your friend.
When your friend opens the Netflix party link, the same Movie/ TV show will start streaming on your friends' computer.
Keep in mind, pausing the video on one end, pauses it on the other end as well. The extension also allows you two to chat while watching your favourite movies/ tv-shows in real-time.
Netflix Party Alternatives
There are several Netflix party extensions that you can give a try, but I'll list down the top 3 alternatives to Netflix Party to watch Netflix together with your friends online.
Scener
Scener is a fresh addon to existing Netflix party alternatives in 2021. This is purely PC chrome extension and supports lots of online streaming services like Netflix, Amazon Prime Videos, Hulu, Disney Plus Hotstar, YouTube, Vimeo and many more. Follow the steps below to download Scener extensions on your PC:
Create a free account on Scener.
Click on Get Scener to Install Chrome extension of Scener.
Head over to the extension and click on the start Private Theater option.
Select Netflix and choose your show or movie to watch.
Finally, share the URL with your friends and watch Netflix together online.
Rave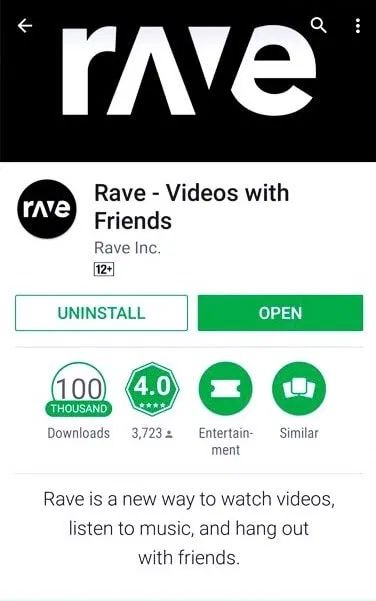 Make sure the Rave application has been installed on both the devices to watch Netflix with friends online.
Launch the app on both devices.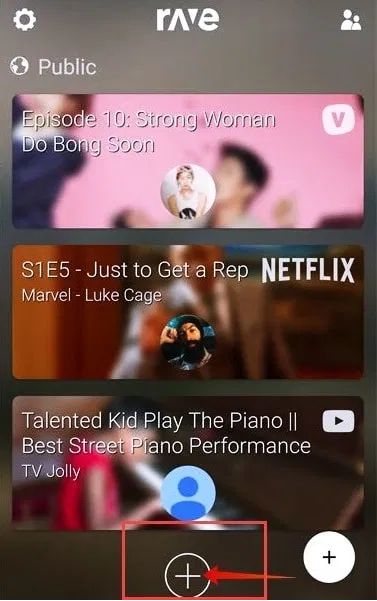 Here, you can either create or join Rave to watch Netflix with friends.
When both the devices get connected through Rave, you'll find lots of options like Netflix, Youtube, Vimeo, Google Drive, Dropbox, and more. You may click on the Netflix icon to start and Netflix screen share and log in to your Netflix account.
Now, you can look for movies or tv shows you want to watch Netflix with friends and, once done, hit the play button.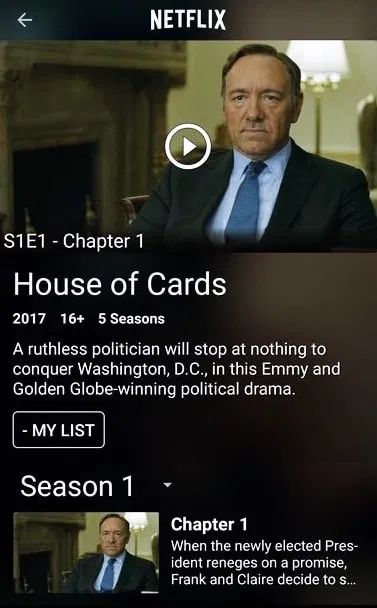 Click on the "Share" button, which you will find at the bottom of the screen.
You can share the link via WhatsApp or any other medium.
Now, your friend needs to open the link on the "Rave" app (NOTE: –  Your friend needs to login to their NF account).
TWOSEVEN
After the Rave, TWOSEVEN is the another alternative to Netflix party that enables you to watch netflix together online with friends, it supports Amazon, YouTube, Netflix,HBO Max, Vimeo, Apple TV and more. Apart from that you can also upload files of movies that you'd like to watch with your friends online.
Steps to install TWOSEVEN on Google Chrome
Visit TWOSEVEN's official website
Click on Get Started and Sign in with your Google account
Follow the on-screen steps to install and start watch netflix together online with your friends.
See Also: Netflix Suffers Million Subscriber Losses
Netflix Watch Together FAQs
How to use Netflix party?
Log in to your Netflix account and choose any tv-show or movies you and your friends would love to watch online.
Steps 1: Play the movie or tv show
Step 2: Now click on the red NP icon located near the address bar.
Step 3: Click on the Start Party button and share the URL to invite your friends to watch Netflix together online from the comfort of your home.
How does Netflix Party work?
The working of Netflix Party is pretty simple, you just need to pick shows you would like to watch with friends. Netflix Party automatically syncs movie playback across all the individual accounts.
Note: Everyone needs to have a Netflix account in order to use Netflix Party.
How to watch Netflix together on zoom?
Following these simple steps will let you watch Netflix together on Zoom easily:-
Play any movie/ tv show on Netflix.
Start Zoom and click on the share screen.
Make sure you enable your computer sound.
Finally, enjoy Netflix on Zoom with friends.
Is there an app to watch Netflix together?
You can use RAVE or TWOSEVEN app to watch netflix with freinds online on an Android or iOS devices.
Wrapping Up: How to Watch Netflix Together Online With Your Friends
The coolest thing about the Rave is that it can play the video in the background as well. Both for Netflix and YouTube. And if your device is running Android 8.0, then it'll play picture in picture view as well. Overall, the Netflix watch together extension does what it says and has one of the brilliant UI.