After the pandemic, people have changed their way of watching movies. Many of them went from standing in long lines outside theatres to watching movies from the comfort of their homes. We've made some amazing progress. However, things are getting normal now, many peoples are planning to watch their favorite movies in theaters again. "The Kashmir Files" movies is one such title.
The sensitive plot of Anupam Kher's film has already started capturing the attention of the entire nation with this trailer. The plot of the movie is based on the real incident of first-generation genocide victims of 1990s Kashmiri pandits. You will also get to see the interviews of the victims, which will open up the eyes of the nation about the 1990s genocide.
Anyway, speaking of The Kashmir Files' release date, it will be released on March 11, 2022, in theaters. And if you are someone who wants to watch it online? you might be wondering about the arrival of 'The Kashmir Files' on OTT platforms, right?
Will "The Kashmir Files" be available on Netflix?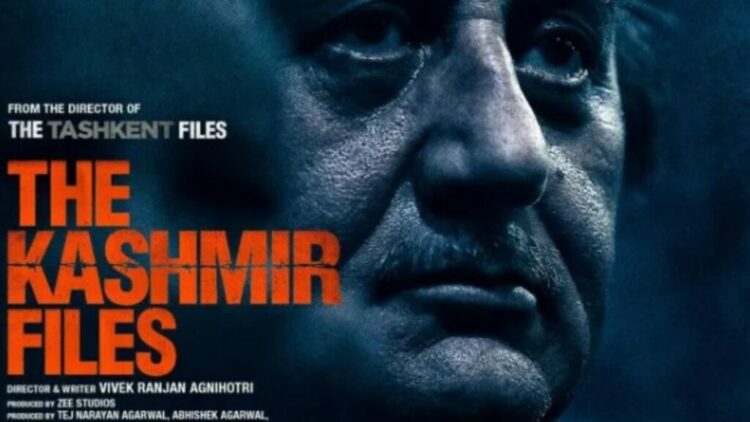 Netflix is the biggest movie/ tv-shows streaming platform in the global market and to be precise has already bagged amazing titles to its library. However, if you are planning to watch The Kashmir Files on Netflix, I assume you will have to wait a long time as it will not be available on Netflix at the moment.
Meanwhile, you can also check out our article on Deep Water Release Date and where to watch it online.
Will "The Kashmir Files" be available on Amazon Prime?
Amazon Prime Video is one such streaming platform that tries to bag the right of every regional and dramatic movie. But the case with Prime Video is also the same as of Netflix and the Anupam Kher starred movie will not be available on the platform.
Will "The Kashmir Files" be available on Zee5?
When compared to Amazon Prime and Netflix, Zee5 is a very new streaming platform. However, this is just the starting and this OTT platform already has some of the best movies in its library.
Moreover, Zee5 has already bagged the deal for The Kashmir Files. However, a calculated guess would be around 45-60 days after its theatrical release.
With that said, this was it for the release date of the TKF movie. Do tell us your views and expectations in the comment section below.