Amazon-owned Twitch released a beta version of its Windows and Mac OS app on March 16, 2017, that allowed users to watch their favorite streamers. After five years, Twitch announces end of support for their desktop app after April 30, 2022. As the company stated, they will now work on improving and adding new and exciting ways to interact with creators and their communities.
The Twitch App for desktops also provided ways for its users to access games from Epic Store and Steam. But now, the company is asking its users to switch to the website version of the app as the deadlines get closer.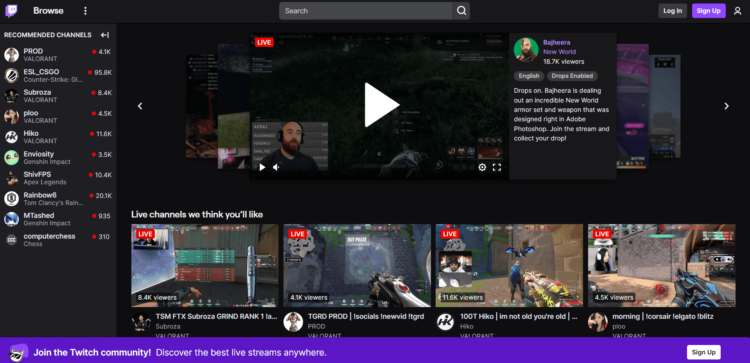 Twitch Announces End of Support for Desktop App
The app was primarily created to resemble the design of the website and to allow its users to watch their favorite streamers outside the box. Apart from that, the users have a 24X7 connection to their communities.
However, the sad part is that the company has now planned to end the support for their desktop app to invest their time in enhancing and adding new ways for audiences to engage with their favorite streamers.
Twitch Support page

Meanwhile, if you are looking to uninstall Twitch Desktop App, follow our guide on how to uninstall twitch desktop app below:
How to Uninstall Twitch Desktop App
Windows
Click on the Start menu and search for "Add or Remove Programs"
Type in "Twitch" and hit enter.
Finally, click on Uninstall and follow the on-screen instructions.
Mac OS
Now, for mac users, there are two different ways that can help you uninstall twitch.
Method 1
Drag and Drop Twitch icon into the trash can.
Empty the trash can to delete it.
Method 2
Open Finder, Hit ⌘ + ⇧ + G and type in: ~/Library
Look for the files and folders associated with Twitch and delete it.
So, that's how you can now delete twitch desktop app from Windows and Mac. Seeing what the company comes up with will be interesting. Until then, try to make a switch to the browser version of the app or you can also check out our article on how to get twitch desktop on mobile devices here!