In this article, I'm going to explain how you can easily install WhatsApp on Chromebook device. Yes, you read that right. Yes, you can also use WhatsApp on Chromebook to make audio & video calls.
WhatsApp Salient Features
WhatsApp is a simple, yet reliable messaging app which is used by 2 billion people around the globe. It has various features like securing WhatsApp app on your smartphone using the Fingerprint sensor. And on top of that, you have an option to delete messages after you have sent them in the last 60 minutes.
With the recent updates in WhatsApp now you can also delete images or videos from an individual chat or groups easily. You can also share live location with your family or friends to let them know where you are in Real-Time. Did you know WhatsApp can also be used to transfer files between PC and phone? Yes, you read that right, you can transfer files using WhatsApp.
Now, let us start with our guide on How to Install WhatsApp on Chromebook. Similarly, you can also check detailed steps to install Snapchat on Chromebook here!
Install WhatsApp on Chromebook: Detailed Guide
Keeping all these in mind we at TechyCoder have researched and handpicked 3 hassle-free methods just for you to get started with our guide on how to download and install WhatsApp.
Now, you can install WhatsApp on a Chromebook device using PlayStore. There might be cases where you won't find the Google PlayStore app on Chromebook. In such a case, we recommend using Method 2, and if you have the latest Chromebook you should already have access to google play store. Somehow if you don't have access, then read along to find out how you can enable it.
How can I download WhatsApp on my Chromebook without Google Play?
If your Chromebook doesn't have a pre-installed PlayStore, then you can install WhatsApp using APK files from external sources. However, there is one prerequisite for this to work – Your Chromebook must have support for new developer channel to run android applications.
To install an android application using the external source. First, you need to switch to the developer option. Let us start with the detailed steps below:
Enable Recovery or Developer Mode on your Chromebook
This method will wipe out all local data and any accounts logged in Chromebook. So, it is highly recommended to back up your local data before proceeding with the steps to install WhatsApp on Chrome Os:
Switch Off your Chromebook
Press and hold Esc and Refresh Key while pressing the power button to boot into recovery mode.
Press Ctrl + D when you see a prompt to insert a recovery mode.
Your Chromebook will boot into recovery mode within a minute or two.
You can read our detailed article on how to enable recovery mode on Chromebook and easily install WhatsApp here!
Download WhatsApp Apk file on Chromebook
I assume you have already enabled developer on your Chromebook, we can now proceed to download APK file from the official page. You can also download the APK file on your smartphone or tablet then transfer it via USB cable.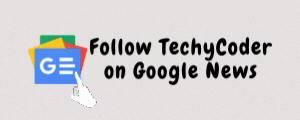 Steps to install WhatsApp APK on Chromebook
Follow the steps below to install WhatsApp via APK file here-
Navigate to the directory and then select "package installer" by right-clicking on the file.
When you see a warning prompt, click on Continue button.
Now, to begin the installation process, click on Install button.
Finally, click on Done or Open button when the installation completes.
How to Download WhatsApp on Chromebook via Google play store
If you are wondering if you can download whatsapp on chromebook or not? To answer your question this method can only be used if you have a recent model of Chromebooks as google had promised a completely new user experience in the near future with regular updates to keep up with the competitor.
In most cases, you might find playstore in the taskbar or you can simply search for the Google Play Store app in your app drawer. So here we are going to download WhatsApp for Chromebook os using the google play store.

If you find PlayStore installed on your Chromebook, then just follow the steps below:
Launch Play Store and search for WhatsApp Messenger.

2. Now, click on the Install button to start downloading WhatsApp. Wait for WhatsApp to download on Chromebook. Finally, Tap on Open WhatsApp Once completed.
3. Click on "Agree and Continue" to accept WhatsApp's Terms and Conditions to continue to the next step.
4. Now, you will be asked to choose your country and enter your phone number for verification. Make sure the phone number you are entering must be active as you will receive a verification code.
5. Enter your six-digit verification code that was sent on the phone number you entered.
6. Once done, you will see a prompt to restore your chat backup from Google Drive if you have backed up any chats earlier. Click on the "Continue" button to restore data Or you can click on "Not Now" to skip restore WhatsApp chat messages.
7. Now, you will be asked to enter your WhatsApp Profile name and Profile photo.
That's it! you should be able to install WhatsApp using Google PlayStore and use WhatsApp on Chromebook device. The latest Chromebooks have android app support.
Wondering how to split the screen on a Chromebook computer and run two apps side by side? Check the linked article here!
How to use WhatsApp on Chromebook?
Well if you are just looking to temporarily use WhatsApp on Chromebook then you can use WhatsApp Web. Although, Chromebook users can access WhatsApp web via the pre-installed google chrome browser and you won't have access to full-fledged features as an application. However, you will be able to send messages using the WhatsApp web.
To use all the features of WhatsApp such as Audio/ Video chat you will have to follow the aforementioned steps to get started. Also, did you know there's a secret menu on WhatsApp? You can find it here!
Do let us know if you face any problems when trying to install WhatsApp on Chrome OS in the comments section below.
FAQs
Can you download WhatsApp on Chromebook?
Yes, you can use and download WhatsApp on Chromebook even without the google play store.
Can you WhatsApp video call on Chromebook?
Yes, you can do WhatsApp video call on Chromebook once you install it WhatsApp app.
Can I use WhatsApp web without a phone?
Yes, you can use WhatsApp web without a phone by linking your account with WhatsApp web or desktop app.