Most Android users rely on an app for keyboard that comes preloaded on their devices. However, there are numerous third-party Gboard alternatives keyword apps available on Google PlayStore. These best Gboard alternatives for android keyboard apps come with cool new themes, new features, advanced swiping options, and many more.
When it comes to picking the best keyboard for your device, there's always a risk of keyloggers and other malware.
So, I have come up with a list of most trusted, secured, and most used third-party keyboards that you can give a try as an alternative to Google Keyboard. Also, due to a bug in Gboard, several users got locked out of their devices, so it is best to look for an alternative to Gboard to stay safe in the future.
4 Best Gboard Alternatives for Android Phones
Swiftkey
SwiftKey can be counted as the best alternative to Google Keyboards. Similar to the Gboard keyboard, Swiftkey also uses AI to learn your typing style and predict the next words.
The coolest feature about Swiftkey is that it also has the same ability to switch between multiple languages. The keyboard also has an emoji keyboard that brings tons of emojis and GIFs.
Chrooma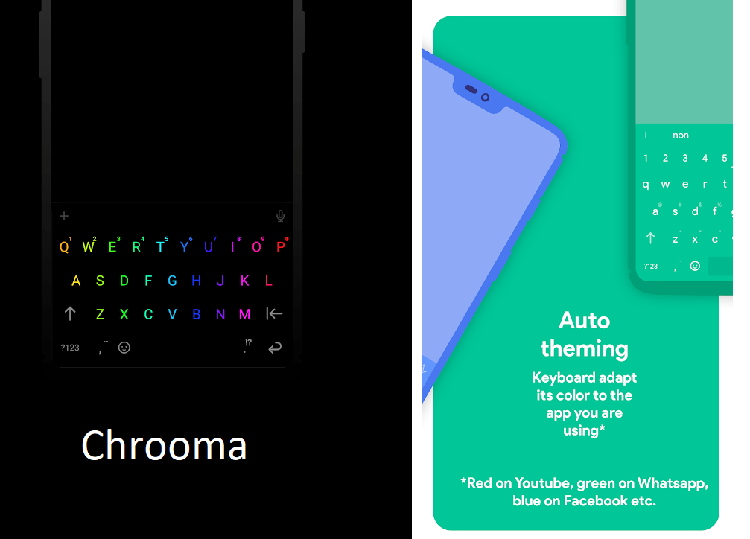 Chrooma keyboard is somewhat similar to Google's Gboard, except that it provides much more customizable options than the Gboard does. You will get all essential features such as swipe typing, word predictions, and text autocorrect.
Chrooma has a set of features that helps you with numbers, emojis, and word suggestions. Chrooma comes bundled with the night mode feature. And that what makes it in the list of 4 best android keyboard for android and list of best gboard alternative.
Grammarly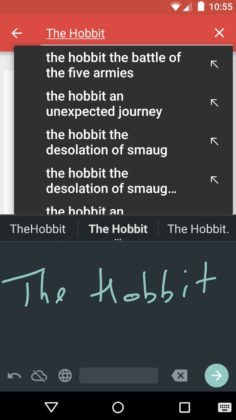 Grammarly is initially known for its grammar checker extensions for web browsers. Grammarly has also developed one of the best Android keyboard for android apps that can also check grammar and plagiarism.
Here, we might not be worried much about grammar while texting our friends. It becomes essential when dealing with professional conversations and emails on the smartphone.
Fleksy: Fast Keyboard + Stickers
So basically, if you dislike Google's search engine, you are getting two benefits here. You can additionally share and watch YouTube videos from the best keyboard app Fleksy itself.
Also, there are some open-source gboard alternatives that you can use if you are concerned about keyboard privacy and data collection. Some open-source keyboard alternatives also allow users to view and modify the source code, giving them more control over their data and how it is used.
Gboard Open Source Alternative
AnySoftKeyboard
This keyboard app supports multiple languages, and themes, and has a wide range of customization options. It also has a built-in dictionary and supports gesture typing.
F-Droid Keyboard
This is a simple, lightweight, and open-source keyboard app for android devices. It supports multiple languages, text prediction and autocorrect, and customizable settings.
These are some of the best options available for those who are concerned about privacy and data collection. Moreover, you don't have to worry about any type of subscription or payment.
FAQs
Are Android Free Keyboard apps Safe?
Now, it is imperative to know that many best android keyboard apps, including the ones that come pre-installed on your phones, collect typing data to provide text prediction and more.
Is Gboard keyboard safe?
Yes, it is perfectly safe to use Google Keyboards, but if you want to try out other options you can check the above list.
So from what I think, these pre-installed and third-party Android keyboard apps might create some privacy concerns for some users. Although many apps list out privacy policies about their data collection, so it's best to give them the benefit of the doubt. The best gboard alternative collections are mentioned above. However, if by "safe," you mean security, then that's a different story altogether.
Anyway, did you find this list of 4 Best Alternatives to Gboard for Android Phones to be helpful? Share your reviews in the comments about the best android keyboard you use.