If you also have been wondering what to gift this Diwali to your loved ones, we might have the answers for you. The best Diwali gifts to gift this 2019 may vary a number of options to gift may overwhelm you. Sometimes you might have an idea about what to gift to someone, but don't necessarily know if the person will like it or not since there are so many options. Whether you are looking for a new power bank, or even new speakers, or maybe a camera, we've picked out the best gifts you can buy for someone special this season.
Best Gadgets to Gift this Diwali 2019
1. A Netflix Subscription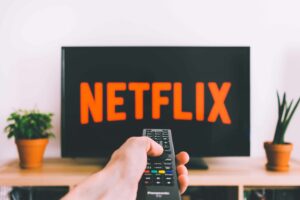 Every year we recommend gifting a Netflix subscription to someone who loves to watch movies and TV shows, and this year, it has become more relevant. Netflix is now supported natively on many affordable Smart TVs, and it is the perfect gift to get them started. You can gift a yearly subscription that can be used to watch some excellent shows on the platform.
2. Power Bank
A power bank is one of the essential accessories for your battery-powered gadgets. Moreover, they can charge up your smartphone, fitness bands, and sometimes even a laptop. Not all the power banks are the same, and many have now evolved to offer fast charging speeds. We recommend the Realme and the Anker PowerCore Select power banks to fast charge your devices. The Realme power bank offers power delivery (PD) charging for devices that support it, while the Anker power bank offers fast charging via its Power IQ technology.
Buy Realme 10,000mAh Power Bank – Amazon (Rs. 1,299)
Buy Xiaomi 20,000mAh Power bank – Flipkart (Rs. 1,399)
3. Saregama Carvaan
If you're looking to buy a Diwali gift for your parents, don't scroll any further and buy Saregama Carvaan music player. It would become the perfect gift for your parents or grandparents who love to listen to Old evergreen songs – but with a bit of latest technology into the mix.
Saregama Carvaan has 5000 Old evergreen Hindi songs pre-stored inside, and your parents can quickly turn on this rechargeable portable speaker (battery life up to 5 hours on a single charge). You can even play the radio (AM/FM) on Saregama Carvaan, and this portable speaker can also be controlled with a smartphone application that allows you to see a list of all songs and play them randomly. Impressive.
Buy Saregama Carvaan – Amazon (Rs. 5,979)
4. Bluetooth Speaker
No festive season is ever complete without some music, and fun, if you can't make your mind about what to gift your brothers, then buy them a Bluetooth speaker to allow them to rock out and chill. We know JBL provides an excellent build quality, excellent sound, and prolonged battery life. So our recommendation would be the JBL-Clip 3 speaker. But, you can also choose the Boat Stone 650 speaker if you're looking for more significant audio quality and a not so portable Bluetooth speaker.
Buy JBL Clip 3 Bluetooth Speaker – Amazon (Rs. 2,199)
Buy boAt Stone 650 Bluetooth Speaker – Amazon (Rs. 1,599)
Also Read: [Extended] Google Pay Diwali Scanner – Collect 5 Stamps & Get ₹251 In Bank
5. Instant Camera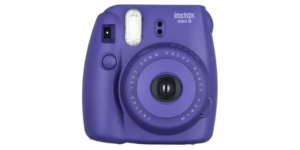 A trendy gift for someone who is creative will be happy to have this Fujifilm Instax Mini 8. This camera is easy to use and lets you click unified photos on the go. All at just the click of a camera button. This Fujifilm Instax Mini 8 may turn out to be the most creative Diwali gift this 2019. You can gift this camera to a friend or a family member this festive season.
Buy Instax Mini 8 Instant Film Camera – Amazon (Rs 2,399)