Diwali with Google Pay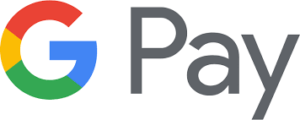 Tech giant Google is offering cash prizes directly into your bank account with the offer of Google Pay Diwali Scanner.
Collect all the 5 stamps and earn ₹251 and a Diwali Bonus ticket that could win you ₹1 lakh in a lucky draw.
How it works
There are 5 different stamps available and three methods to collect them all!
Maximum of 5 stamps can be collected/ day through each of the three methods:
Use G-Pay to send money or make any form of payment more than ₹35 or more.
You can only collect 1 stamp/ unique Google Pay daily.
Scan a Diwali Diya near you using the Diwali Scanner.
This scanning feature is only available on Android devices.
This offer is available on all devices.
Gift a stamp to a family or a friend. You can earn up to 1 bonus stamp per friend.
Earn one scratch card and one Diwali Bonus ticket during the offer period by collecting at least five different stamps. After earning your reward, you can continue to collect stamps throughout the offer period and gift them to your friends.
GOOGLE PAY DIWALI SCANNER
Here, I'll tell you a method by which you can get all the Diwali stamps quickly, As you can scan different Diwali objects like Diya, rangoli, and flower with it. Search for Diya Images, or rangoli on your other phones and then scan it with the phone on which you have Google Pay. This way, you can get 5 scans completed daily and a chance to get the most awaited Rangoli and Flowers DIWALI STAMPS.
How to enable stamp collection feature
If you cannot see the stamp collection feature on your Google Pay Rewards channel, please update your app to the latest version via Google PlayStore.