Update – 15 March 2022
PVR India Removes Jujutsu Kaisen 0 Release Post From Instagram
PVR India has taken down the release post for Jujutsu Kaisen 0 India Release on Instagram.
Although the movie's release has been verified, PVR quickly removed the post, making the current status of the release 'questionable.'
If PVR deleted the post, it's likely that the distributors are still in negotiations for the distribution, and the release is close to becoming a possibility. This movie's poster and release date could surface on PVR India's Instagram account at any time.
---
Jujutsu Kaisen 0 India Release Dates
JJK 0's international release dates are as follows:
France: March 16, 2022
Belgium: March 16, 2022
Luxembourg: March 16, 2022
Morocco, Tunisia: March 16, 2022
Algeria, Burkina Faso, Benin, Congo, Cameroon, Djibouti, Democratic Republic Of Congo, Ivory Coast, Senegal, Madagascar, Mali, Guinea, Niger, Togo: March 18, 2022
Austria, Germany, Switzerland: March 29, 2022
It has been only months since Jujutsu Kaisen 0 was released in Japan and then in other western countries but it feels like a year has passed in between. Anime lovers in India (called Otakus) have been requesting officials of PVR to bring this movie to India. And it looks like their pleas have been answered.
On March 13, 2022, the official Twitter handle of PVR confirmed the Otakus the Jujutsu Kaisen 0 film will be released in India very soon. Moreover, PVR also released a list of upcoming IMAX movies to assure the anime fans of India.
Expected Date of Jujutsu Kaisen 0 India Release in 2022
As of now, It has not yet been announced when the Jujutsu Kaisen film would be released in India. However, by seeing the popularity and demand of the Indian audience it will be revealed very soon.
As you can also tell by the list of upcoming movies, most of them are going to release in April 2022. So, assuming that chances are very high that you might get to watch Jujutsu Kaisen 0 film in the 2nd or 3rd Week of April.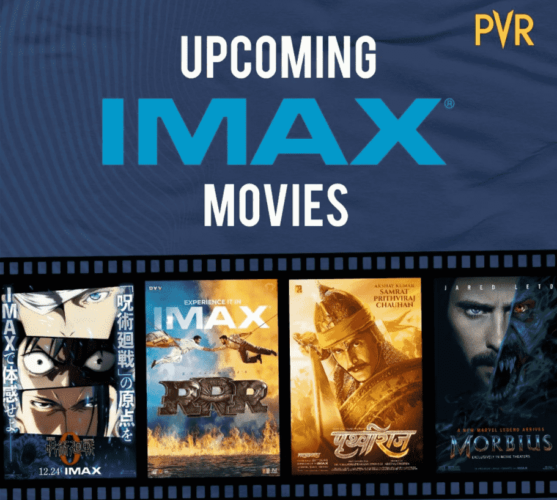 And to tell you a little bit about what this film is based on – this film is basically based on 'Jujutsu Kaisen 0' manga series, which was written and sketched by Gege Akutami. The lead role of Yta Okkotsu is voiced by Megumi Ogata and the supporting cast are Kana Hanazawa (Rika), Kōki Uchiyama (Inumaki), Mikako Komatsu (Maki), Takahiro Sakurai (Geto), Tomokazu Seki (Panda), and Yūichi Nakamura (Gojo).
To tell you more about Jujutsu Kaisen 0 movie release, this movie was 1st premiered in Japanese theatres and turned out to be a big hit and crossed 1 billion yen (approx – 65 Crore) on its release date.
With that said, this was it for the Jujutsu Kaisen 0 India Release date. You can also fill in the petition for the release of Jujutsu Kaisen Zero in Indian Theatres here – Change.Org
You can also check out our article on will The Kashmir Files release on OTT platform or not here. Do tell us your views and expectations in the comment section below.