If you want to know How to delete Musically account permanently without login in 2023. Some of you might don't know how to delete TikTok account or delete musically account after creating it.
Formerly known as musical.ly now changed to TikTok, you'll be surprised to see how this app has been the most used nowadays. Numerous reports also claimed TikTok even surpassed most used platforms likes Facebook, Snapchat, Instagram, and yeah YouTube in monthly downloading terms. This app is now banned in India as it was found stealing data and numerous other privacy-related issues.
The popularity of TikTok is among youngsters and teenagers. And still, after the ban, you see TikTok videos everywhere on Facebook, Instagram, and YouTube.
Here, I'll help you with how to delete your musically account permanently in 2023.
How to Delete Musically Account Permanently:
Now the thing is, there is no trick or any option that is going to allow you to delete musically account asap. Your best option is the contact the support team of Musical.ly [TikTok] to delete musical.ly account.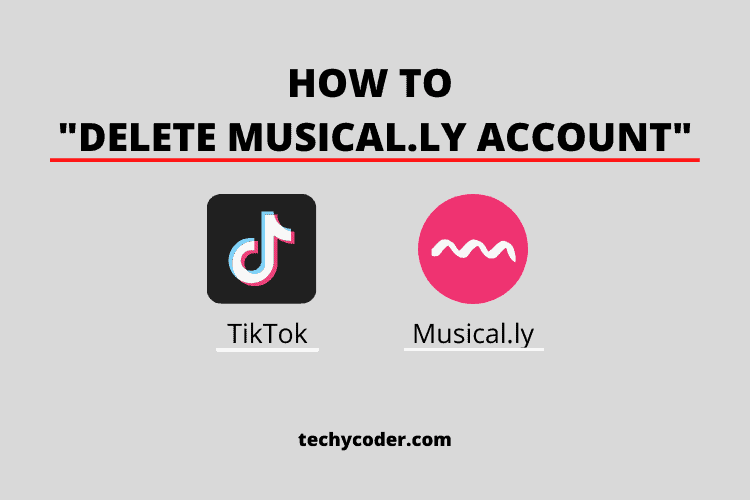 Delete Musical.ly Account Permanently without Login:
Start a browser (Chrome/ Safari whatever you prefer), Click on this link to directly go to the support page.
Now, you need to select categories for deleting account musically.
Select General Feedback option
Android & iOS.
Other.
Now, all you got do is fill up the details in the form-
Enter your email address.
In the description box, jot down your message and tell them you want to delete your musically or TikTok account.
Once done, click on the submit button.
Suggested Reads – How to download GIF file from GIPHY
Hide Musical.ly Account:
There is also a second option that you can choose if you don't want to delete your Musical.ly account. You can hide your Musically account, to hide your account follow the instructions as shown below:
Open up the Musically / TikTok app,
Tap on My Account.
Now, you want to click on the Settings icon, and there you'll find only friends option,
Tap on it, and now you can hide your account, location, and make your account private.
Turn all the options if you want to hide musically and make your account private.
Also read, how to fix Google Meet camera not working here!
Delete Account TikTok Account 2023:
Now if you are the one looking to delete your account permanently you can try by going to ( – TikTok Support ):
Head over to Profile page
Tap on the "Privacy and Settings" option on the top right corner of the page.
Click on "Manage My Account".
Click on the "Thinking about removing your account?" option that you see on your screen.
At last, follow on-screen instructions to delete musically account completely.
That's the way you can delete TikTok account quickly. Please tell us in the comment section, how did it go for you, did you have any trouble following the steps on how to delete Musically Account.