Has your website slowed down lately? Noticed any strange annoying pop-ups on your site? Worried if anyone is accessing your website without your permission? This may be a sign of your website having malicious code. This is the time you should use the Website Malware Scanning Tool right away.
To get rid of these problems, here is a list of 5 best website malware scanner tools available online for free.
In this article, I'll help you to scan and clean your website for malware and other security flaws.
Before we dig further, let me tell you What is Website Malware Scanning Tool?
A Website Malware Scanning Tool helps you scan website for malware and detect any malicious code, and other security flaws on your website.
5 Best Website Malware Scanning Tool
SUCRI
SUCRI is one of the most used, free, and best known for its security solution providers. It offers website scanning for any website platform running on WordPress, Joomla, or Magento, etc. SUCRI check a website for malware and provide crucial information about the site.
If Malware is detected
Website blacklisting status – Google, McAfee, Norton, ESET, Yandex, Opera, etc
SPAM
In case if your website has malware, blacklisted you may consider SUCRI's security professional to help you fix your website.
VirusTotal
As from the name you can already guess, VirusTotal helps you scan and analyze any URL for suspicious or malicious code. Website Security tests are done with more than 60 of the trusted malware database.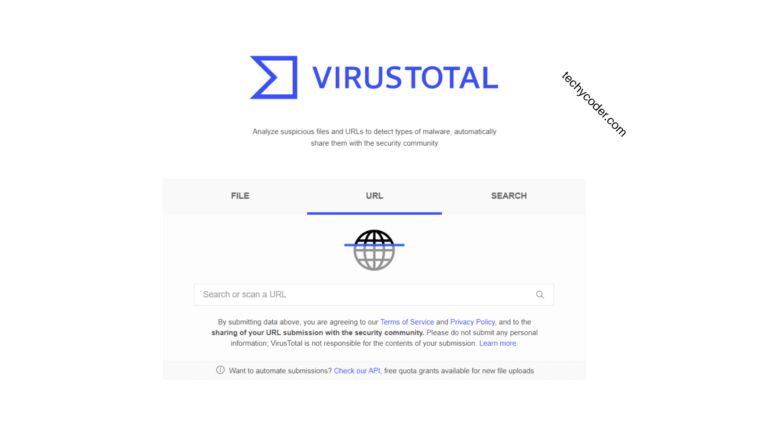 VirusTotal, free online website scanner is just not limited to scanning websites you can also scan your locally stored files. This is helpful for scanning files of your website that may contain malicious codes.
MalCare
MalCare is specially designed for WordPress websites.
This malicious website scanner is a premium security solution to scan for malicious code and protect your website from any security vulnerability.
This malware website scanner offers on-demand scanning and can also schedule periodic scans. You need to install a plugin on your WordPress website to scan and repair your website vulnerability if found any.
The best thing about this website virus checker is you won't need to hire a security professional to repair your website if there is any malicious code or vulnerability. You can do it under less than 5 minutes.
Astra Security
Astra Security offers both free online website scanner & paid malware scanner. The free malware scanner tool scans your website's only publicly available source code, malware, and blacklistings. Moreover, this a multi-purpose free URL scanner with an option to do a security audit, SEO spam, and blacklist check of any website.
Astra Security Scanner scans –
Hidden Cryptocurrency miners
Malicious Codes
Both the free & paid version of Astra Security works remarkably good. This website scanning tool is also your one-stop solution to get rid of malware and other websites protection.
Quttera
Quttera is also one of the best free website malware scanner for your WordPress, Drupal, Joomla, SharePoint websites and provides a detailed report.
Suspicious files
Malicious files
Iframes
Suspicious External links
Blacklisting status

Moreover, it is FREE to scan.
Recommended Reading
Final Thoughts
No doubt, Online website scanners do a satisfactory job of detecting malware and other website vulnerabilities. But they still have a drawback, as these website scanning tools are remotely located and thus can't run deep scans on any website. As a result, online website malware scanner misses several hidden malware files or any suspicious lines of codes.
If you've used any of the above-listed malware website scanners on your site, comment below and let us know what your experience was? Did you like the tool? Or If you have any suggestions, you can mention it in the comment section below.